Face Paint & Airbrush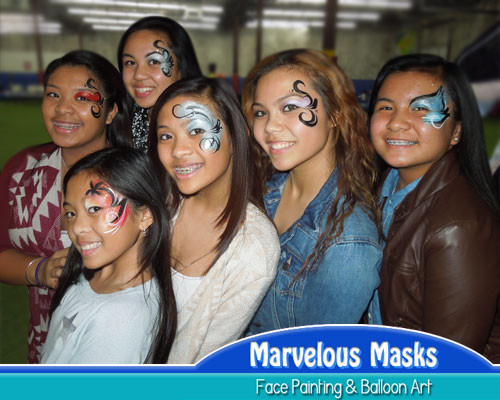 Don't Settle For Ordinary!
Face Painting prices range from $100-$175 per hour, per artist. Rates vary on the length of your event, the number of artists you book, travel distance and how many children you are expecting.


Dance Floor Fun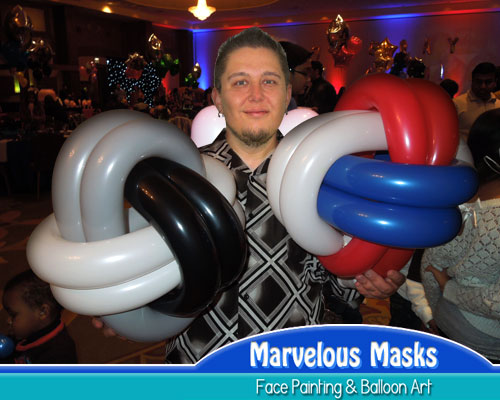 When the Lights Go Out...
Dance Floor Balloon packages start at $500. The smallest package ChiTwist offers includes balloon bracelets, hairbands, and hats for 25 people, along with dance floor balloon balls.


Balloon Twisting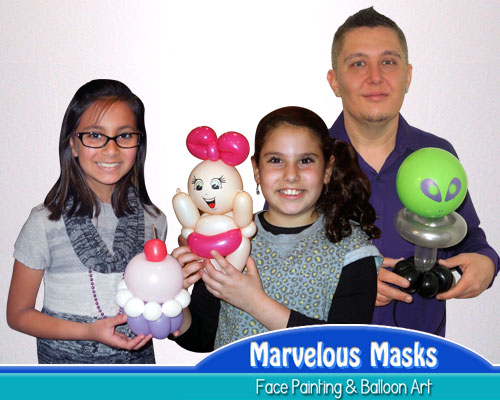 A Twist of Fun!
Live Balloon Twisting prices range from $125-$200 per hour. Longer events with multiple artists can qualify for discounts, while shorter parties have standard rates.


Balloon Deliveries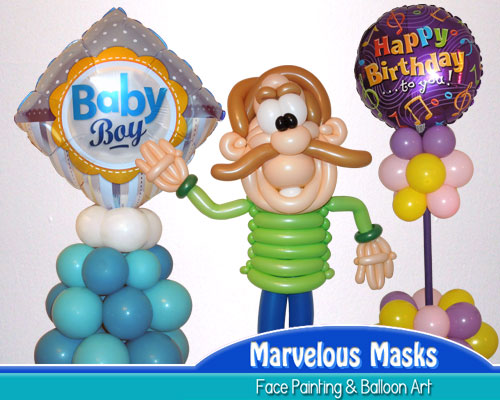 Gifts With a Twist!
We have a minimum order of $150 for most deliveries in the city of Chicago and $250 for the suburbs.
We can customize just about any kind of design you can imagine.


Candy Cup Balloons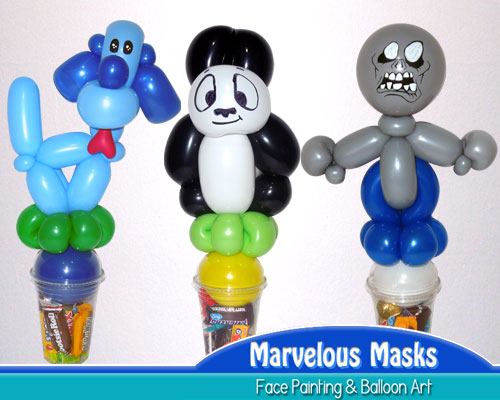 Sweet Artistic Treats
Candy Cup Balloons are priced from $5 to $12 each depending on the style of designs chosen and who supplies the candy. Ask for a menu to see specific prices and place your order.


Balloons-To-Go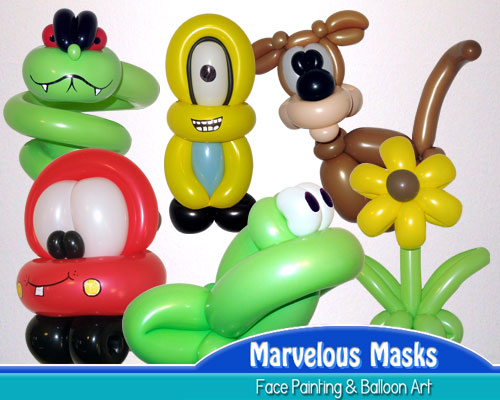 Perfect For Small Parties!
Pricing for Balloons-To-Go orders is based on the number of balloons ordered and the kind of designs you select.
There is a $75 minimum for all Balloons-To-Go "pick-up" orders.
These can also be delivered with the same minimum order of $150/city and $250 suburbs.